Welcome Program 2002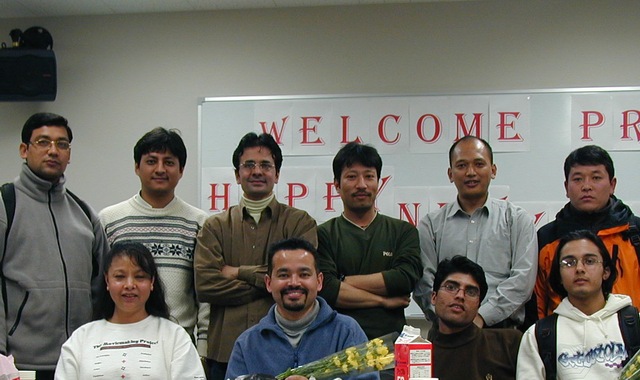 A welcome program was organized on April 12, 2002 to welcome new Nepalese students at Hokkaido University in April semester. There were three newcomer friends, Mr. Ajoy Bista and Mr. Subesh Ghimire had joined intensive language course after coming from Nepal while Mr. Saseem Poudel who came from Tokyo after finishing one-year intensive language course had joined undergraduate course in the department of medical science. All of them participated in this program.
Most of the students and some of Nepalese residing in Sapporo gathered to welcome new friends. Mr. Meghraj Bhandari, Secretary of HUNSA, conducted the program. The newcomer friends introduced themselves and expressed their feeling after coming to Japan. They also explained about their educational and professional background before joining Hokkaido University. This was followed by introduction of all other participants. New friends were congratulated and welcomed in this community with best wishes for successful academic career at Hokkaido University.
Reported by: Mr. Prakash Ranjitkar