Hanami Picnic at Maruyama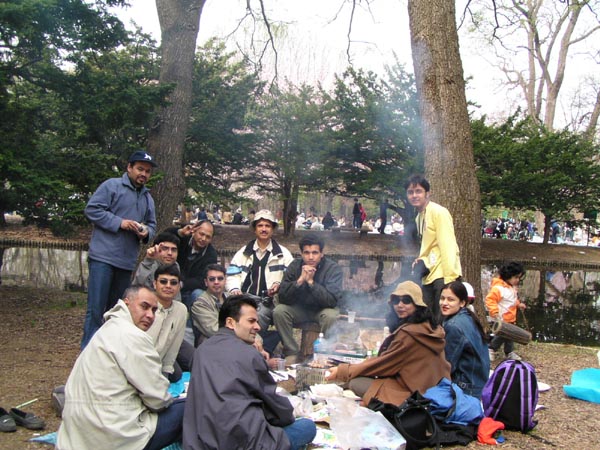 Making the spring joyful, Nepalese students and their families living in Sapporo wanted to have a recreation in the city periphery. As the gray-and-white landscape had changed to bright-and-multiple colors and the snow-heaps were gone, tree branches were sprouting. One could see colorful flowers and hear tweeting of birds everywhere. Hokkaido once more coloured with natural beauties.
HUNSA organized a picnic in Maruyama Koen, Sapporo on May 4th this year. Its members prepared wedge-potato, Alu Achar, Sphagetti, Rice, special vegetable curry and pulses for the picnic. Everything was tasty (oisi) enough for all. However, the group also decided to go for barbecue in addition to what was brought from home. Immediately a group went for shopping and the rest struggled to make fire.
After the barbeque, the group also enjoyed with some recreational activities like solving the puzzles; making jokes, singing Nepalese songs, and enjoying photography. As the programme closed with ending the foods, it seemed like Nepalese are all kept busy till the food and the meat lasted.
Reported by: Mr. Sanjaya Acharya