Motivation measures are important to better the quality of university education in Nepal
Dr. Teiji Watanabe
[Dr. Teiji Watanabe, Associate Professor at the Graduate School of Environmental Earth Science, Hokkado University is an inspiring personality to all Nepali students in Hokkaido University . Dr Watanabe, Alpine Geomorphologist and Geoecologist, a University of California doctorate, has long attachment with Nepal through research and supervising students in the field of geomorphology and geoecology of the Nepal Himalayas. Three Nepali students have already completed their Masters degree with him. Currently one postdoctoral fellow and two PhD students from Nepal are working with him, and one more postdoctoral fellow and a postgraduate student are joining Dr Watanabe this year. Besides Nepali students 7 Japanese students completed their research (one full research and 6 short-term) for their masters thesis addressing issues of Nepal under his guidance. Two Japanese students were enrolled at Tribhuvan University . He spoke to our chief editor Dr Krishna H Gautam on his accomplishments in Nepal . Excerpts]
1. What made you attract to Nepal to work?
Japanese professors working on the Himalayan issues including Professor Higuchi of Nagoya University introduced me with Professor Jack Ives of University of California (at that time University of Colorado ). When I was working for my PhD at the University of Colorado at Boulder , Professor Ives asked me whether I would be interested to conduct research in Nepal for my thesis. Being a Japanese, I was excited with his proposal and immediately agreed. Accordingly I visited Nepal in 1987 as a student, and pursued my research in Langtang. Later I have also been researching in other high altitude areas, such as Kanchanjanga, Mt Everest.
2. Being a professional from a developed world, how do you feel to work in Nepal ?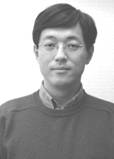 Exciting place, it is completely different from Japan . But rural landscape and houses look like 30-years-ago Japan . It is really nice to stay in rural area. When I see the rural landscapes in Nepal , I recall my village when I was five years old. Many Japanese find similar experiences. They love to walk in mountain of Nepal and wanted to do environment, nature conservation works. Local people are very friendly and helpful.
3. As you had a long professional involvement in Nepal how do you view Nepal ?
There are many good things. I am satisfied with the performance of the projects I was involved. The best part of my involvement has been in arriving the memorandum of understanding (MOU) between Tribhuvan University and Hokkaido University . Two institutes, Institute of science and technology and graduate School of Environmental Earth science, of Hokkaido University are involved. Main part of this is on student exchange programme. The programme has been very effective, and we could get more students in government scholarship.
Two terms, each of 3 years, have been nearly completed. Next term should start in this October. Deans of both institutes have agreed, and now finalising the MOU document. I look forward involving more in materializing the MOU.
However, we had some logistic problems in the past. We did encounter some problems while importing some latest equipment. As it involved a huge amount of import duties and lengthy procedures, we had to use small and relatively old equipment, which are not as efficient and reliable as the latest ones.
For the last few years, the growing insurgency in Nepal has created serious problem, and we are not able to do much during this period. This is very sad and slowed down the development.
4. How do you view the professional commitments among Nepali professionals in your field?
Many Professors are talent and hold degree and training from overseas. They are qualified and competent. But their working environment is not that motivating. Mainly they are lacking resources for research, such as equipment and fund. Their salary is not enough. The situation is that they have to work in low salary, old equipments and no research fund. So the results have not been encouragingly good, and in fact affecting young, the unfortunate students, who are the big resources for nation development.
5. In your experience, what are required to improve the working conditions?
The responsibility of improving education system lies not only within the education sector but also under the political arena. Although a huge amount of foreign aid is pouring in Nepal , the efficient use of such amount has been questionable in time and again. Political commitment is the prime factor, as the political decision influences the allocation. Donors have to show their concerns whether the funds are allocated appropriately or not. Moreover, they should direct the government to put more development funds to education sector.
6. Any suggestions for betterment of Nepal ?
As the education sector is prime in producing responsible citizens, efforts are needed to focus on education for their moral bust up. Then the effects could be seen in all sectors in the long run.