Wetland restoration work requires good understanding and strong support of local people
-
Dr Tatsuichi Tsujii
<![if !vml]>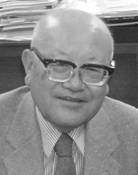 <![endif]>
[Dr. Tatsuichi Tsujii, President, Hokkaido Environment Foundation, is a recognized wetland ecologist. Dr Tsujii, a Hokkaido University Vegetation Ecology Doctorate, started his professional carrier in 1962 as Associate Professor at the Botanical Garden of Hokkaido University, and became the Director of Botanic Garden in 1985. Dr. Tsujii became Professor of Agriculture and Forest Ecology in 1988. In 1995, he was appointed Professor in Hokusei Gakuen University. For the last four decades he had made several professional achievements. Besides his regular academic assignments, he led several research teams; Scientific Research Trip to Patagonia in 1965-66, Biological Research to Central Nepal in 1975, Dashinanrin (Northern China Border) Forest Research in 1983, and Permafrost Region of Eastern Siberia,1993 are a few to note here. His work in central Nepal "Structure of forests in the upper part of the Trisuli watershed, central Nepal" is a significant contribution in Nepal's biodiversity and forest structure, and a best reference for researchers in high altitude forest ecology. Currently he is involved in several studies and ecosystem restoration programmes in Japan and other parts of world. Dr Tsujii spoke to our chief editor Dr Krishna H Gautam on his professional achievement and attachment to Nepal. Excerpts]

1. What made you attract to Nepal to work?
Sometime in the 1960s, I read Kawaguchi Ekai's book "Three Years in Tibet" published in English from India in 1909. The book described Kawaguchi Ekai.s trip to Tibet. Kawaguchi Ekai went to Tibet in 1897 to study Buddhism. As Lhasa was abandoned, Ekai travelled to Lhasa via India and Nepal. In Nepal his route was Kathmandu, Pokhara, Kaligandaki, Marpha, Jomson and Turbo. In Tibet, he visited Mt.Kailas and Lake Manasarowar. He returned Japan through Sikkim and India. I suppose he was the first Japanese visitor to Kathmandu. In that book he has mentioned all about the trip describing the natural beauty of Kaligandaki. After reading that book I had a dream to visit Nepal and trace his route.
It was only in 1975, I had opportunity to visit Nepal. I was leading a Biological Research Team (botanist, zoologist and entomologist) of Hokkaido University to Central Nepal. The team spent 3 months, and the study was mainly conducted in Langtang valley and adjoining areas. The team studied forest succession from Betrawati to Kangling Gompa, Gosaikund, Tharepati, Kulumsang, and observed different forest types in the route. The team also observed the forests in Tarai upto the Indian boarder in Birgunj. Also we made 10 days trip to Khumbu area.
Though I could not visit Kawaguchi Ekai's route during my first trip to Nepal, the trip made more excited to trek to Kaligandaki route. So in 1977, I visited Kaligandaki region with my wife and children. We trekked from Pokhara through Ghodepani, Tatopani, Jomson, Kagbeni and Muktinath. In that time, foreigners were not allowed to go beyod Muktinath. At Jomson,I met King and Queen of Mustang. My family enjoyed the beauty of Nepal, as that mentioned by Kawaguchi Ekai about eighty years ago.
Since then I have been visiting Nepal frequently for professional assignments and holidays.

2. What were your major professional involvements about Nepal?
As I mentioned you earlier, my first visit was a professional assignment. The work was very challenging and interesting, as not many studies were done in high altitude forest succession in Nepal. We worked with Professors of Botany and Zoology departments of Tribhuvan University (TU), and specimens were submitted to TU. About 500 specimens are maintained in Botanical garden of Hokkaido University.
I had an opportunity in early 1980s to attend an international conference in Kathmandu on Regional development. This was a good opportunity to meet and inteact with Nepali professionals.
I had a Nepali student (Ms Anita Manandhar), and guiding her research was great opportunity knowing forestry issues in Nepal. Furthermore, I met many farmers and interacted with them in their village setting while visiting Anita's field research in Makawanpur district.

3. Any future programmes for Nepal?
My interest is on high altitude wetland conservation. Besides Nepal, I have studied grassy marshland vegetation in western part of Sichuan Province, China. Over-grazing has adversely affected the wetlands that I studied in Nepal and China. I have not been to western Himalayas so I am interested to study the status of high altitude wetland in Jumla-Humla region. But I am not sure to what extent I can materialize this interest.
Restoring ecosystem of wetland does not simply imply protection but also dealing with the root causes so that restoration programme can addresses such issues from the
designing phase. Good understanding and strong support from local people are prerequisites for succeeding restoration programme. While working on wetland restoration programmes in Hokkaido, especially in Kushiro wetland, we have achieved an effective model for involving citizens and promoting environmental education. We would be interested to involve Nepali professional in this process so that the knowledge shared can contribute to develop and implement restoration programmes in Nepal.
4. Any special moment in your memory from Nepal?
· Tsuga forest near Gosaikunda
· Dinner with King and Queen of Mustang in Jomson in 1977
· Dal bhat, chhyang
· Hospitality of Nepali people,
· Tihar in Kathmamdu.